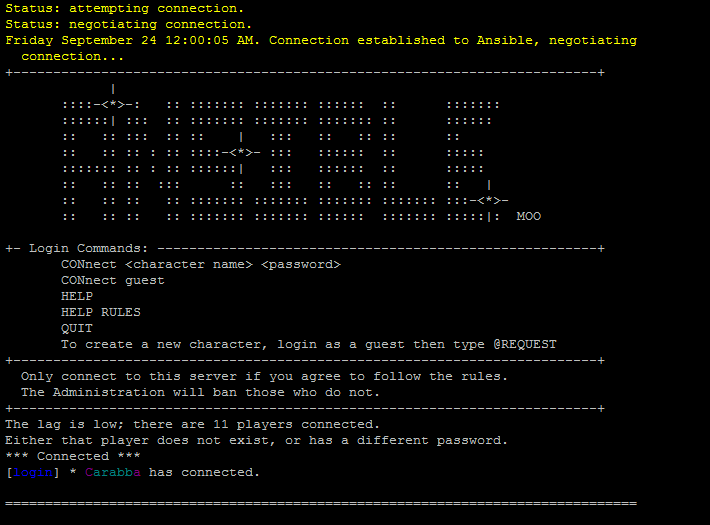 I signed on
Ansible
tonight. Among others, there were:
Joey, Hawkeye, Abdullah, Cheyan, Cheyan, Myth, Gray, Jolyon.
Holy crap/aw yeah. And my 'played so many characters in a particular set period and exhausted all options' burn-out is gone. I got to rp tonight and it was really fun. I need to put effort into getting Carabba (v 2.0) out of launch, too. Except I don't want to do it too soon because while Yagami is in launch for awhile, arguably filling the launchie plot need, I don't want to miss any opportunities in my PC role either.
Carabba is a character that's really fun in launch. Especially how hard he latched onto people he met there, last time. We'll see how it goes this time, too!
I'm really glad to have talked to a lot of people I haven't seen in quite some time. This all made me very happy <3.